TX Developer Has a Complete Sell-Out With J.P. King Auction!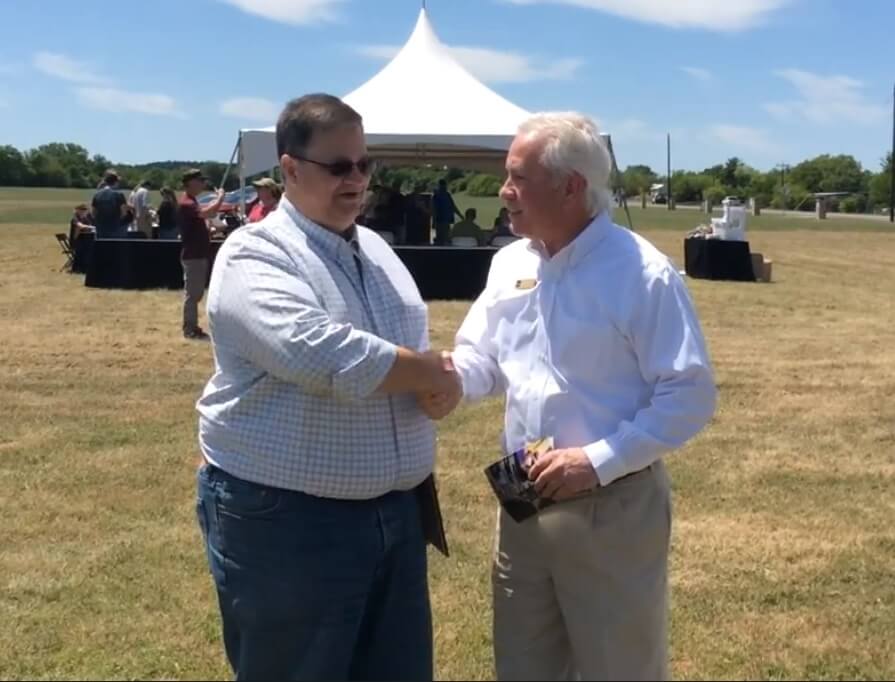 RIVER HILLS RANCH SOLD AND CLOSED!!
This exciting event resulted in a complete sell out of all remaining residential lots to a total of over $1 Million for developer, Andy Hansen. Fifteen registered bidders were in attendance including a repeat buyer at J. P. King Auctions. "J.P. King just delivered magnificently and I would wholeheartedly recommend them to others." , said Hansen.
Situated alongside gorgeous ranch vistas in the charming and desirable community of Morgan Mill, River Hills Ranch sold 18 lots in total.The property included 7 river frontage lots, 2 lots along Live Water Creek and 9 remaining lots with stunning views and an abundance of trees and acreage; River Hills Ranch lots ranged in size from 2.07+/- to 14.00+/-Acres.
"The beauty and the character are really what attracted me to this live water property. It really has the best of everything, with rolling hills, with great views and green pastures in such a desirable area. And when I decided to auction the remaining lots, J. P. King was an obvious choice. I have purchased property at their auctions and attended many of their events and because of that great experience, I wanted them to assist buyers at my auction as well," said client Andy Hansen.
The Auction also included the additional offering of a 5+/- Acre Platted Subdivision with 21 lots in an attractive and established area near Stephenville High School.