J. P. King Sells Crossroads Farms in Georgia for $8.2 Million!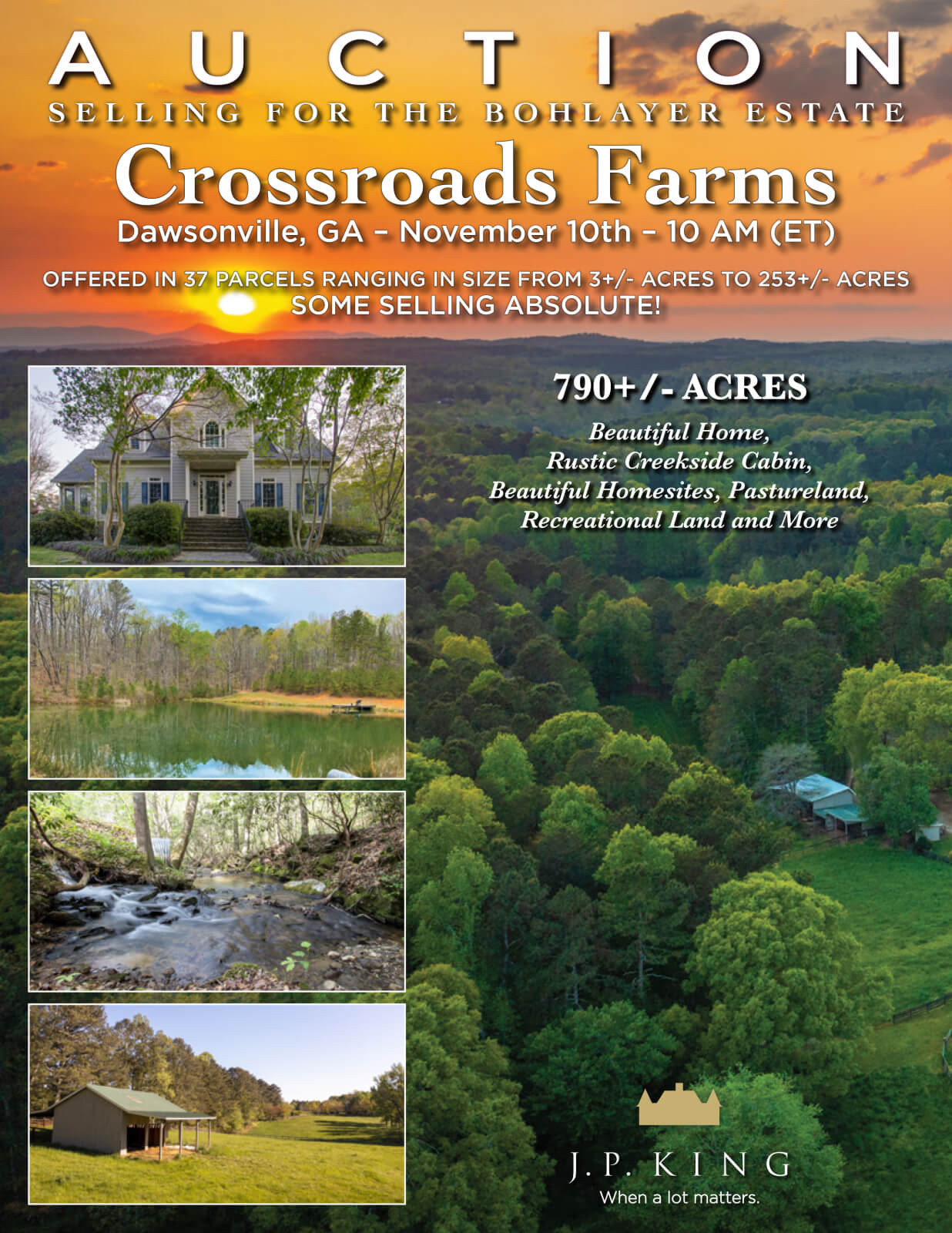 J. P. King completes another successful sale of the Crossroads Farms property in Dawsonville, Georgia on November 10th for a total of $8.2 Million.
This estate property that consists of 789+/- Acres divided into 37 Parcels and included a nice main home with barns and sheds, as well as a creekside cabin on Amicalola Creek and an additional home was a very desirable offering. There were over 200 inquiries resulting from the marketing campaign and over 90 property tours conducted prior to the event by J. P. King Representatives.
On auction day, which took place at the Crystal Falls Venue in Dawsonville, the auction tent was overflowing, with standing room only and over 115 registered bidders in attendance. This exciting event lasted several hours and resulted in 27 new owners from across Northern Georgia.
The seller representative, Clay Bradley said:
"It surpassed our expectations. With 250+ inquires, over 110 property tours and 120 registered bidders, that is just emblematic of the job you guys did. Frankly, you guys have done everything you said you were going to do, and today that is a rare thing. I am available to talk to anyone who may be considering selling their land at auction as a viable alternative to listing. I would absolutely recommend J. P. King and on behalf of the family, we are very pleased with the results."