100% Sellout for Southwater Waterfront Subdivision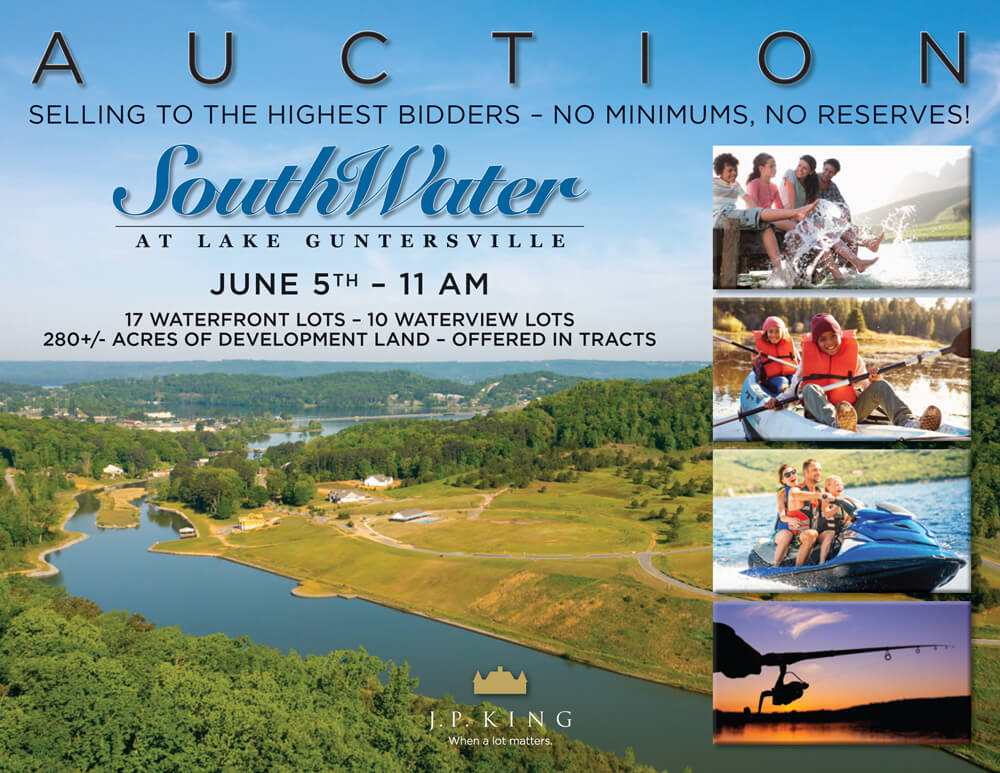 On a warm, sunny day on the shores of beautiful Lake Guntersville, J. P. King conducted a successful, 100% Sellout of Southwater Development. This sale, conducted for a division of partnership, consisted of 32 waterfront lots, 19 interior lots and over 280+/- acres of adjacent development land.
A total sale of $4.375 Million with 100+ inquiries resulting in dozens of property tours, 50 registered bidders and over 100 people in attendance on auction day.
Just another example of J. P. King successfully engaging the marketplace and educating buyers, which resulted in a great auction that accomplished the Seller's goals!