Montana Properties in Big Sky and Billings Sell at J. P. King Auction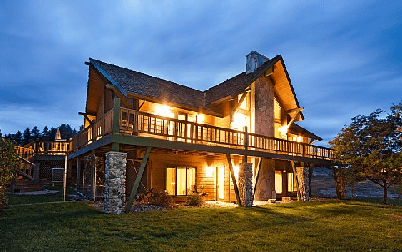 BIG SKY, Mont. — Two properties sold at an auction Wednesday, conducted by J. P. King Auction Company, for a combined $1.76 million, adding to the $10 million J. P. King has already sold in the state of Montana since 2010.
The first of the two auction events took place in Billings, Montana, where 426 acres were offered to nine registered bidders in front of an audience of about 40 people. The property featured views of the Beartooth, Big Horn and Pryor Mountains, along with a seven-car garage with drive-through recreational vehicle storage and a heated office and storage space. A barn, round training area and a rectangular riding area were also included for a sales price of $1.1 million.
Later in the evening, a fully-furnished, ski-in/ski-out condo in Big Sky's Beaverhead condominium sold for $663,000 to one of nine registered bidders. The four-bedroom condo is two stories with 35-foot ceilings, a loft area and two master suites.
J. P. King has totaled over $17 million in total sales in Montana, and the two properties combined to attract 29 property tours and approximately 8,000 Web hits, with interest from four states.