Monster Lake Ranch Resort- Selling in Parcels- Some Selling Absolute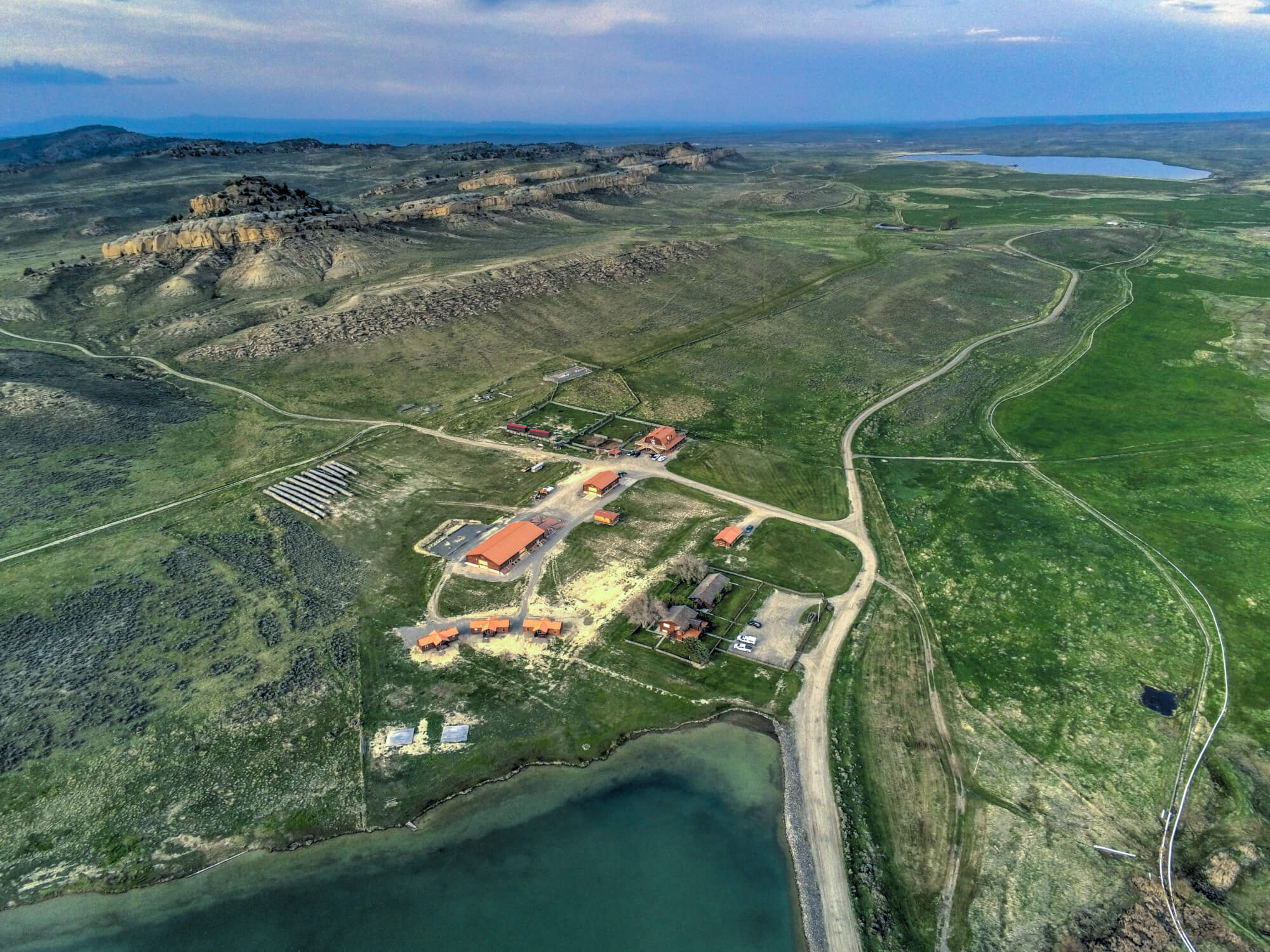 Behold the spirit of western culture and nature's bliss roaming across high plains, starlit skies, mystic buttes, famed trout waters and dramatic vistas at Monster Lake Ranch Resort in Cody, Wyoming. Rich in history and lavish in beauty, this world-famous and first-class property is a widely-published destination and motherland of the compelling hatches of its Monster Trout. Monster Lake Ranch Resort embraces harmonious western rhythm with individual property offerings that include two fresh water trophy lakes, resort lodging and dining, over 4,500 +/- acres of deeded land, 4,236 +/- BLM leased acres and 1,500 +/- acres of adjudicated water rights. Settled upon open range with epic mountain and lake views, the property is home to a popular western restaurant and saloon, event center and meeting facilities for "ace-high" western retreats, events and entertainment.
Monster Lake Ranch Resort also includes customary ranch-spread horse barns, shooting range, sheds, cabins and corrals as well as significant Wyoming ownership incentives. This ranching paradise offers plenty of wild west resort life offerings and amenities, as well as natural splendor and solitude to rest, wander and relax. Explore, enjoy and experience a once-in-a-lifetime opportunity where the land is wild, the people are friendly and magic is all around.