National Land Realty and J. P. King Are at it Again! – Kawikee Refuge- Georgia- Auction Nov 7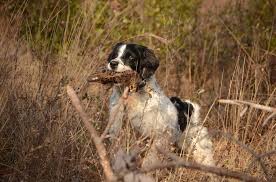 Historic Turn-key Hunting Property with Diverse Water, Farming, and Timber.
This extraordinary sporting property is located in the exclusive recreational belt just south of Columbus, Georgia. Situated in Stewart County, Kawikee Refuge is comprised of 1670+/- acres offered as an entirety. This is turn-key property ideal for a combination of hunting, fishing, recreation or timber.
Included in this offering is a hillside, lakefront lodge boasting 4 bedrooms and 4 baths to accommodate 12 people. A great room with fireplace, fully equipped kitchen and grilling area and screened porch make it the perfect place to relax after an exciting day of hunting. Other improvements are Stables, Barns, Kennels, Sheds and other building for equipment and storage.
This desirable property has exceptional, diverse water featuring two lakes (21+/- Acres and 9+/- Acres) stocked with trophy bass and large bream. With a wet weather pond, a floodable duck pond, and power to the lake for irrigation to the dove fields, every detail was considered for making this a recreational paradise for hunting enthusiasts.
Kawikee Refuge has been managed for quail for over 24 years with trapping and feeding year round providing a large coveys of wild and early release quail. Abundant deer and turkey live along the Pataula Creek among other wildlife native to the area. Miles or internal roads and trails are in place across the rolling topography and spectacular scenery south Georgia has to offer.
This property currently offers hunting and fishing experiences year round which makes for a great investment opportunity. Boasting fertile soil, timber, and a multitude of complimentary uses, Kawikee Refuge is an opportunity not to be missed.