The Evolution of Real Estate Marketing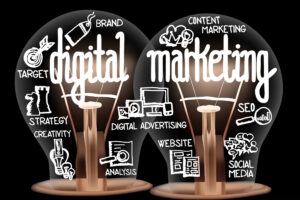 Luxury Real Estate Marketing Trends: J.P. King's Approach
When it comes to marketing, the world of real estate has witnessed big shifts in recent years. As trends change and the digital era progresses, staying updated has become more of a necessity than a choice.
J.P. King Auction Company has not only adapted to these changes but also spearheaded innovative marketing techniques, ensuring our luxury properties always stay in the spotlight.
In today's blog, we delve deep into the marketing trends revolutionizing the industry, and how J.P. King is leveraging them to advertise our unique properties.
The Evolution of Real Estate Marketing
The biggest change in the world of real estate marketing is the shift from physical to digital marketing. Where print marketing and direct mail once dominated, the emphasis has now shifted to online banners, streaming devices, videos, and prominent placements on Google.
"The era of digital marketing has dawned upon us, and we've been moving fast to take full advantage of it," said Trey Perman, J. P. King's newest executive team member.
Digital media has also redefined how properties are showcased. Videos have become an essential tool, offering potential buyers a dynamic view of the property. They evoke a sense of being there, walking through the luxurious corridors, experiencing the grandeur. Moreover, with the increasing use of streaming devices, potential buyers can view these property videos from anywhere in the world, at their convenience.
Tailoring Modern Marketing Strategies for Luxury Real Estate
What sets J.P. King Auction Company apart is not just that we leverage the latest marketing trends, but that we do so while also understanding the unique intricacies of luxury properties.
At J.P. King especially, each property we list is distinct, with its own story and allure. The challenge lies in conveying that uniqueness to the right audience.
Traditional marketing methods, while still holding their place, are complemented with innovative digital strategies. Online banners strategically placed on websites, Google ad campaigns, and video advertisements are just a few avenues that J.P. King employs to ensure maximum visibility.
By combining these digital strategies with our other targeted marketing approaches, we're able to get the best of both worlds by creating an omnichannel marketing approach.
In the words of our Director of Marketing, Lindsey Smith, "One key aspect that sets J.P. King apart is our expertise in creating strategic marketing campaigns for luxury properties. We understand the unique selling points of high-end real estate and implement targeted marketing strategies to attract potential buyers. By utilizing a combination of digital media, print advertising, email marketing, and other promotional channels, we maximize exposure and visibility of luxury properties within the portfolio."
A Strong Emphasis on Building Relationships
Even amidst the digital transformation, some things never change. One thing that remains a constant at our firm is the importance of relationships.
J.P. King's enduring legacy is intertwined with our ability to cultivate and maintain trust within our extensive network of affluent buyers and investors. Over the years, we've meticulously fostered these relationships, and as a result, have an expansive database of individuals who not only appreciate luxury real estate but also understand the nuanced allure and value it brings.
In the words of Lindsey Smith, J.P. King's Director of Marketing, "We excel in the art of strategic marketing, leveraging our expertise to connect specific properties with their ideal buyers."
By leveraging the latest in marketing technology across our time-tested network of relationships, we're able to create a one-of-a-kind marketing strategy.
As our Executive Vice President Steve Ellis reminds us: "Overall, our success as a leading marketing firm for luxury real estate can be attributed to our expertise in strategic marketing, our curated network of buyers and sellers, and our ability to generate excitement and competition through their auction process."
Bottom Line
The real estate landscape is continuously evolving, with technological advances and shifting trends shaping its future. Amidst these changes, J.P. King Auction Company stands out by seamlessly integrating the latest marketing methods while preserving the timeless value of relationships.
Our ability to understand the essence of luxury properties, combined with innovative digital strategies and a rich network of trusted relationships, positions us at the forefront of luxury real estate marketing. As we adapt and evolve, our commitment remains unshaken: to showcase every luxury property in its most magnificent light, ensuring it captivates the right audience.
With J.P. King at the helm, both our sellers and buyers can expect nothing less than excellence in every interaction, a testament to our enduring legacy and vision for the future.
Contact us today to learn how our strategic marketing approach get get you property SOLD!