New Mexico Ranch Auction Scheduled for Spring 2020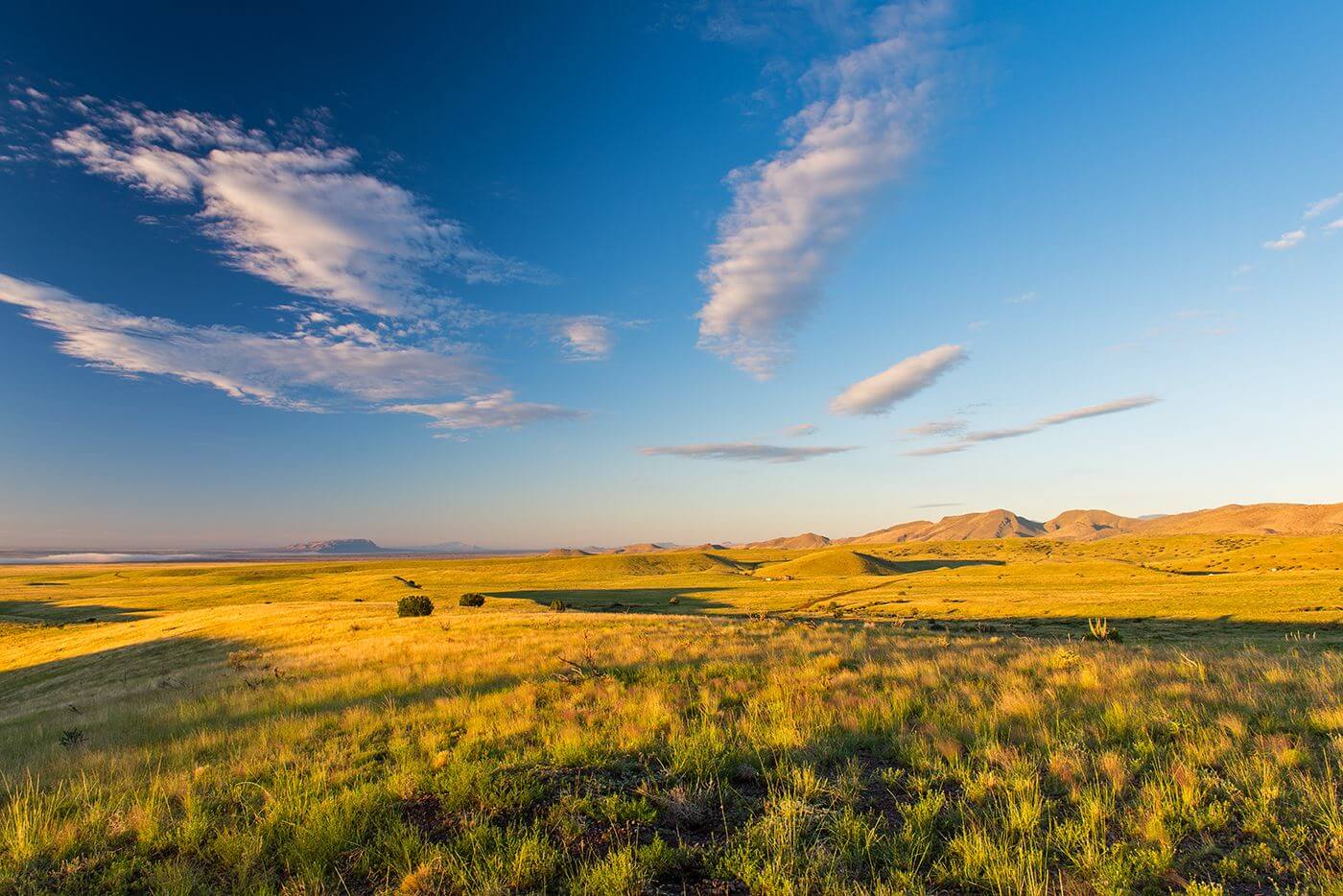 Highland Springs Ranch, located just outside Soccoro, New Mexico will be sold at auction in 5 offerings in the spring of 2020 by J. P. King Auction Company. Located in one of New Mexico's most pristine Valleys, Highland Springs Ranch is comprised of over 187 parcels.
Situated just west of Interstate 25 (I-25) and only 23 miles south of Socorro, New Mexico is a huge spread of land known as High Springs Ranch. This beautiful New Mexico ranch land for sale is part of the original Pedros Armendaris Land Grant deeded by the King of Spain in 1819. Highland Springs Ranch sits at the base of the Magdalena Mountains on the western side and features a mix of terrain from beautiful meadows dotted with flowers to rolling hills to foothills and a portion of the Chupadera Mountains.
Socorro, New Mexico sits in the Rio Grande River Valley located in the center of New Mexico just off I-25. It is known for its close proximity to many of New Mexico's National Wildlife Refuges as well as the Very Large Array National Radio Astronomy Observatory and other notable and historical sites. Socorro sits over 4,000 feet above sea level and has a dry climate with warm summers and cool winters. Highlands Spring Ranch is a fascinating place to live for anyone who enjoys a change in scenery because of its vast array of habitats including desert-like topography, grassy meadow-like hills and mountain ranges surrounding the beautiful land.
Some of the wonderful highlights of living on Highlands Springs Ranch are:
Its perfect location in the center of New Mexico just 23 miles south of Socorro
It adjoins the Bosque del Apache National Wildlife Refuge and is near other national parks throughout the area
Its is a short drive from Albuquerque and the University of New Mexico which is less than two hours north of the Ranch
It is under 2 hours to Ruidoso, New Mexico and its beautiful snow-skiing resorts
It offers easy access to some of the state's best fishing, boating and camping at Elephant Butte Lake which is only 40 minutes away