Our New Real Estate Auction Website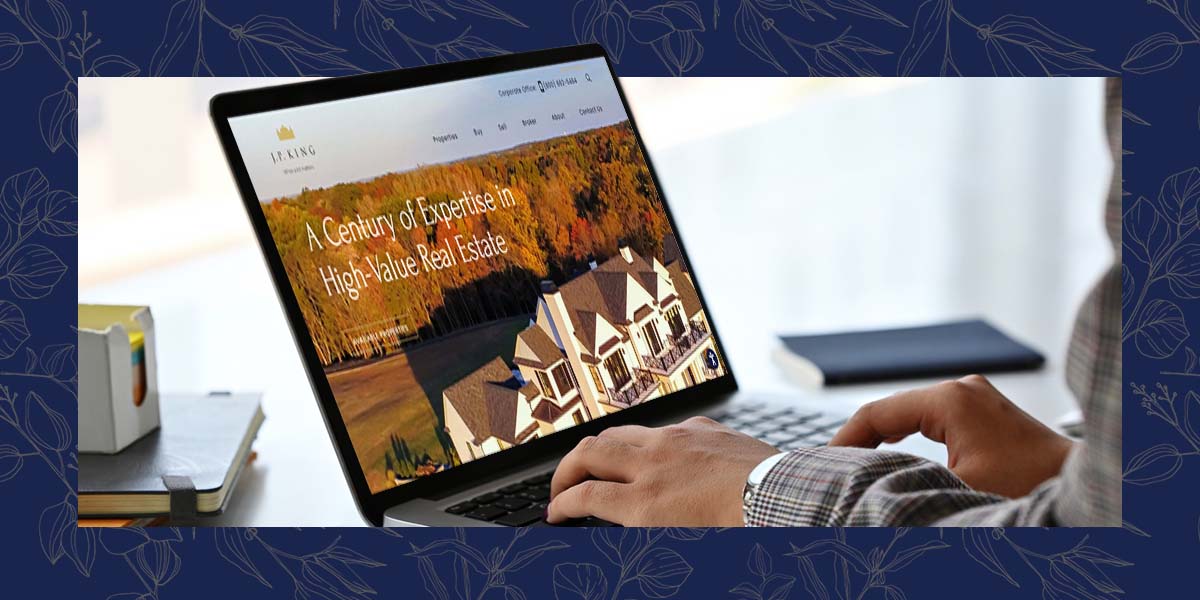 J. P. King recognizes high-quality standards and realizes that to be the best high-value real estate auction site, we must simply offer the best.   We have crafted a more informative, accessible and now more user-friendly website that includes a complete comprehension of how a luxury real estate auction works. We've infused these features into every page of our updated auction website. At J. P. King Auction Company, we strive to offer a convenient, luxury platform for buyers, sellers and brokers alike. Learn more about how we've improved our website below.
A Refreshing, Modern Look Packed Full Of Useful Information
Since 1915, J. P. King Auction Company has championed the best in luxury property, premier land and everything in between. Our clients expect the best, and we strive to deliver every time.
Our experts want you to have the peace of mind you need to make one of the most significant decisions of your life. We took the time to update our site and introduce it to the modern era so it reflects the class and professionalism we prioritize in all we do. Throughout our updated website, you'll find informative videos explaining the real estate auction process, interactive maps and other features showcasing our knowledge of the new, the sophisticated and the exceptional.
Straightforward, Accessible Navigation
Finding a place to list your property or exploring a list of properties for auction should be simple. During our website renovation, we examined our sitemap and made it as simple as possible for you to navigate our buying, selling and available properties pages.
Our updated website is completely ADA-compliant, reflecting our commitment to serving every part of our community with equity. All of our clients deserve access to the best properties this world has to offer.
A Comprehensive Auction Experience
As the oldest family-owned real estate auction company in the United States, we've developed more than a century of knowledge on how to ensure properties sell. Our continued success stems from our dedication to staying informed on the latest industry practices and exceeding their standards. We regularly implement new tools to improve the auction experience for all involved.
One of our most recent additions is our interactive parcel map, which you can use to access everything you need to know about a property from anywhere in the world. Explore a 3D view with clearly defined boundary lines of the land and everything inside it, including:
Roads.
Walking paths.
Water lines, wells and bodies of water.
Other structures.
Flood zones.
Farming areas.
Explore Our High-Value Real Estate Today
Whether you're preparing to sell your premier land or would like to purchase a beautiful luxury home, our auctions offer access to the highest-quality properties. Our auction marketing specialists will aid you through every part of the negotiation process. Contact us today with questions or start pursuing our properties now.