J.P. King Website Voted Industry's Top Website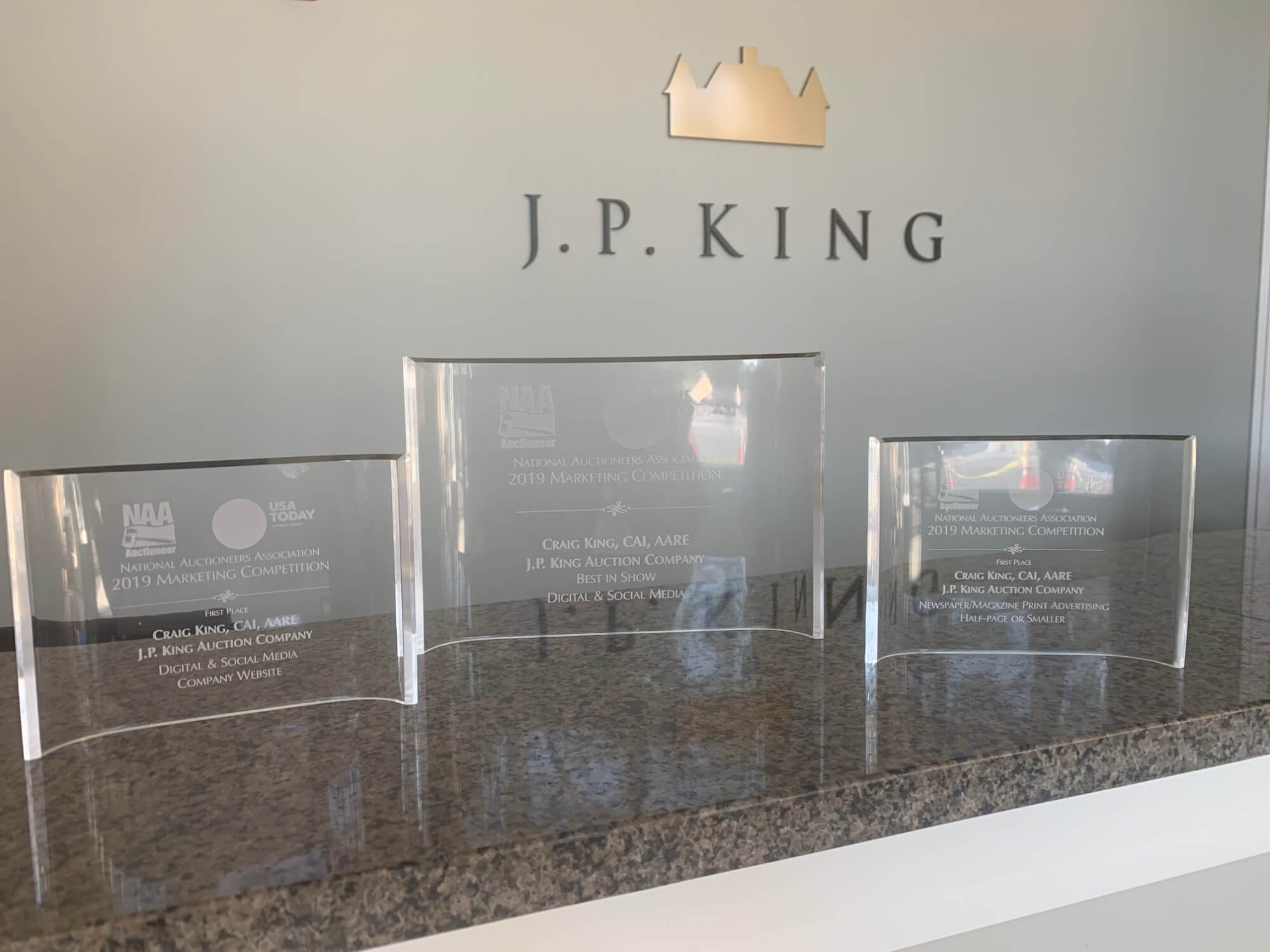 J. P. King receives accolades for Best in Show at this years National Auctioneers Convention. This events gathers auction professionals from around the world and among hundreds of entries, J. P. King came out on top. J.P. King's received first place award for Digital and Social Media Company Website, first place for half page newspaper ad as well as Overall Best in Show for Digital and Social Media.
"We are honored to have been recognized by the NAA with this award recognizing J. P. King as having the best website in the auction industry. At J. P. King we continue to lead the industry in cutting edge marketing techniques and making the buyer experience with J. P. King a positive one." Craig King, CEO of J. P. King.