JP King Auction Company Recognized for Auction Industries Best Web Site and Social Media/Digital Marketing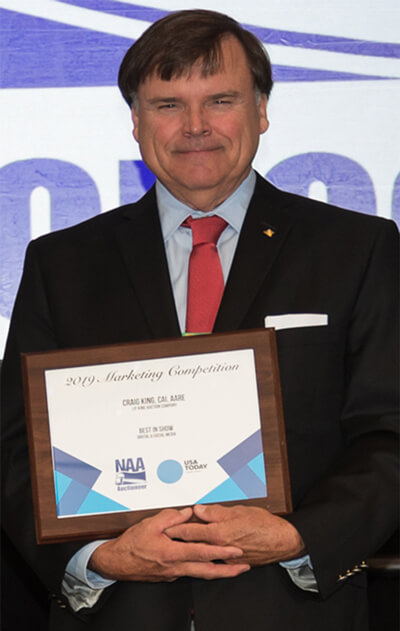 J. P. King was recognized by the National Auctioneers Association, the leading auction industry association, as having the Top Auction Website and Best in Show, Digital and Social Media as judged by USA Today.
"We are honored to have been recognized by the NAA with this award recognizing J. P. King as having the best website in the auction industry. At J. P. King we continue to lead the industry in cutting edge marketing techniques and making the buyer experience with J. P. King a positive one." Craig King, CEO of J. P. King.