J.P. King Auction Company Announces Historic Tapoco Lodge and Two Waterfront North Carolina Properties Auction for more than $4 Million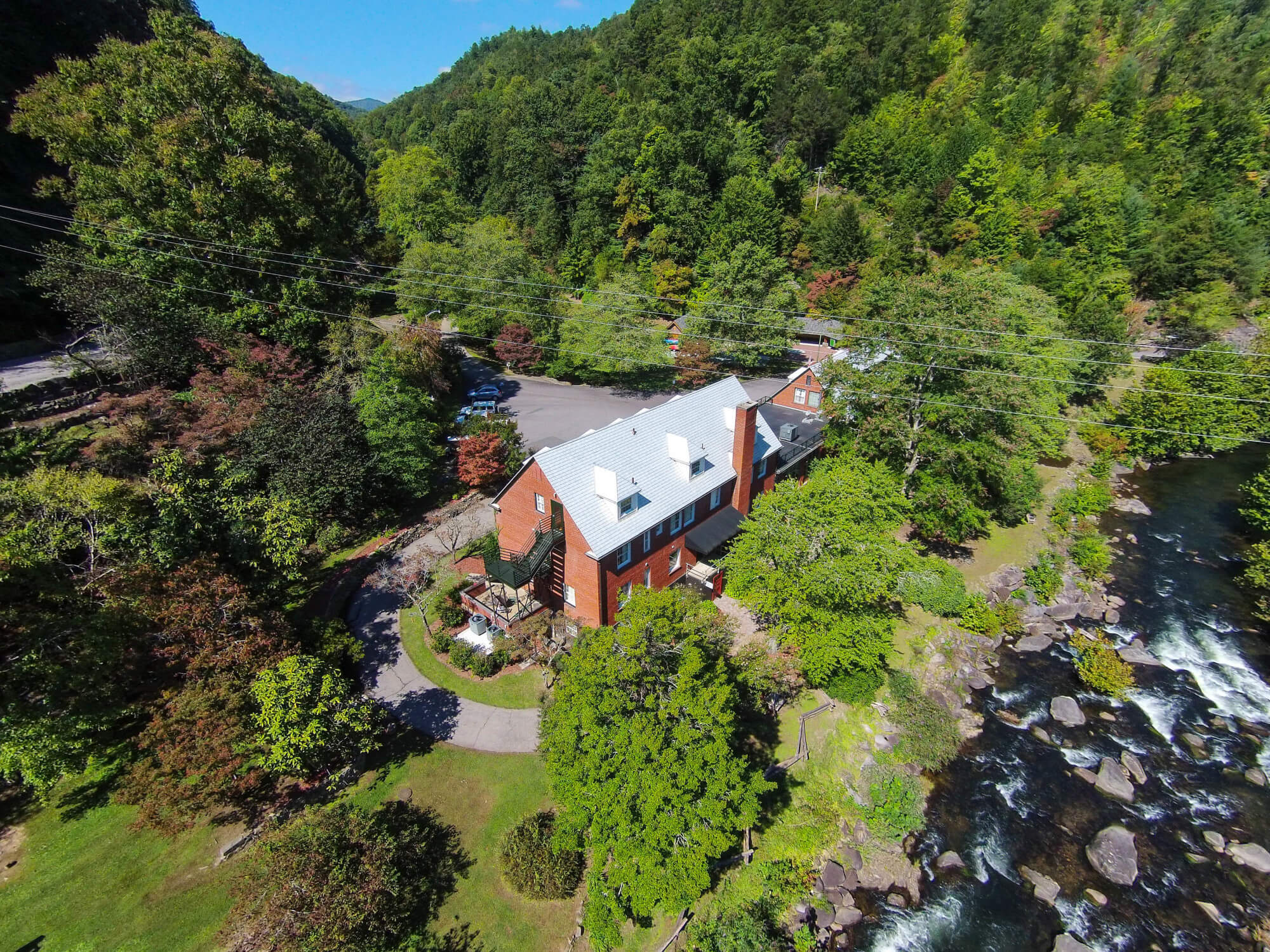 Tapoco, NC – On November 7, 2014, J.P. King Auction Company auctioned the Historic Tapoco Lodge , originally the town of Tapoco nestled on the renowned Tail of the Dragon mountain pass in North Carolina for $2.563 million.
"This is the largest real estate sale of this type in Graham County of which I am aware," remarked Mack Tallant, Partner, Tallant Law Office, P.A. Tallant is a leading real estate attorney in Graham County and has been involved with the historic lodge property for many years.
Thirteen registered bidders from Georgia, North Carolina and Tennessee participated in the auction for the National Register of Historic Places property and waterfront houses with 45 people in attendance for those auctions. The new owners of Historic Tapoco Lodge are a group of investors led by the Turner and Bailey families out of Gatlinburg and Knoxville, Tennessee, respectively. The Turner family has been investing in Graham County for more than three decades.
"We are honored that Ronnie and Terry Hedrick accepted our high bid for Historic Tapoco Lodge. Our plan is to continue the legacy and vision set in place by the Hedricks who have done a fantastic job in restoring the historic property. The only foreseeable change is to extend lodge hours and the season starting in 2015 with plans to reopen in March," said Robin Turner, a new owner of Historic Tapoco Lodge.
"In 2010, we had a goal of putting Graham County on the map. Hopefully, we have now achieved that goal. Terry and I are very happy to have achieved successful sales so we may be in Florida and Charlotte, North Carolina, with our children and grandchildren. We are proud to have Robin Turner and his group of investors as the new owners and are delighted to work closely with them on a smooth transition to take Historic Tapoco Lodge to the next level. J.P. King Auction Company did a masterful job marketing this unique and truly premier historic property," said Ronnie Hedrick, seller of Historic Tapoco Lodge and also of the Lake Santeetlah waterfront residences.
Paige Jones, Cherokee Realty, who represented the lodge buyer, said, "I thank J.P. King Auction Company for such outstanding promotion of Graham County. They did an excellent job with the auction. The auction was exciting and elegant. I am thankful for the opportunity to work with J.P. King Auction Company and look forward to future opportunities to work together."
The Historic Tapoco Lodge auction is the third successful auction in western North Carolina by J.P. King Auction Company this year. Earlier that day, J.P. King Auction Company auctioned two waterfront residences on Lake Santeetlah for over $1.4 million combined. In total, more than $5 million in sales in the western area of North Carolina have occurred this year that the auction company has conducted.
"We expect lots of activity again this coming spring and look forward to many successful auction events in North Carolina in 2015," said Craig King, President and CEO, J.P. King Auction Company."