J. P. King Auction Company Pre-Sells Sun Valley Riverfront Estate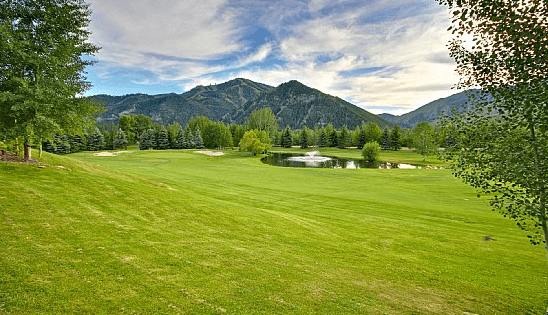 Four days before the absolute auction for the Sun Valley Riverfront Estate in downtown Ketchum, Idaho, J. P. King Auction Company pre-sold the property for $1.8 million.
KETCHUM, Idaho — On Tuesday, J. P. King Auction Company has pre-sold the Sun Valley Waterfront Estate , four days prior to the auction, making it the fifth property the company has sold in as many days. The 4,000 square foot home overlooks Trail Creek and provides stunning views with a convenient location, just a short walk to downtown Ketchum.
"The fact that the property was going to be auctioned spurred a lot of interest — more interest than we've had in the three years it has been on the market," said Larry Singleton, the seller of the property. "I would have sold it through the traditional means for the same price, but we never had any offers until we decided to sell it at an absolute auction."
Scheduled to close within two weeks, the Sun Valley Waterfront Estate sold to Elizabeth Shoemaker, who lives in California. This auction follows a Montana home , which sold last Thursday and a luxury home , resort property and acreage tract in Colorado. The auctions had 10 and 15 registered bidders, respectively, and each of the three properties has been absolute sales with no minimums and no reserves.
"People will participate when they know the property is going to sell," said Craig King, president and CEO of J. P. King Auction Company. "The absolute auction format brought interested buyers from 13 states for this home in just a few weeks, when it had sat with little interest for three years. A quality property like this one, through an absolute auction format, is an attractive opportunity for anyone at this price point."
About 15 percent of J. P. King's properties sell prior to the auction, a standard procedure in real estate auction transactions. Ultimately, Singleton said, the $1.8 million for the home brought the price he was looking for.
"We love auctions and the excitement and effectiveness of a live outcry event," King said. "But when sellers choose to accept a pre-auction bid, we're always happy for them and that they're satisfied with the results our campaign was able to bring."