Craig King Inducted President of Alabama Realtors Land Institute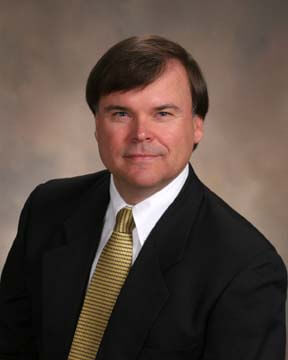 The AlabamaRealtors Land Institute (RLI) recently inducted J. Craig King, CCIM, CAI, AARE, as President at their annual meeting held at the Alabama Forestry Association in Montgomery, Ala. Craig King is President and CEO of J.P. King Auction Company, and takes over from 2016 Alabama RLI President Jonathan Goode, ALC, with Southeastern Land Group.
On being inducted, King said,
"I am honored and delighted to serve as President of the Alabama RLI. J.P. King has a strong background in land sales including auctioning over one million acres of land throughout all 50 states. We benefit from the RLI structure that legitimizes brokers who focus on land sales and provides information to investors, purchasers, and land owners on safeguards we establish through the education of our members to insure they are being represented by knowledgeable and professional land specialists."
King has often been quoted in the national media, and also in President Donald Trump's book Trump, The Best Real Estate Advice I Ever Received, he quotes Craig King with the following,
"The advice came from my father, J.P. King: sell dreams, not dirt. Dirt is cheap, but dreams are priceless. If you're selling land, focus on what the property can be – such as a business, a home, a shopping center, a retreat. Capture a man's imagination, and he'll not only pay top dollar, but thank you for the privilege."
For his 2017 plans, King explains,
"Land will remain an emphasis for J.P. King, and ethical, professional land sales practices are an important part to increasing wealth and economic development in Alabama. I look forward to participating in the 2017 National Land Conference in Charlotte, NC, March 31-April 2, to network, engage and learn with my colleagues committed to strengthening our national Realtors Land Institute."
Craig King has more than 35 years of real estate and auction experience. Professional designations he holds include, Certified Commercial Investment Member (CCIM), Certified Auctioneers Institute (CAI), and Accredited Auctioneer of Real Estate (AARE). He is a past president of the Auction Marketing Institute, and has been inducted into the National Auctioneers Association and the Alabama Association of Auctioneers Halls of Fame.
As an independent premier real estate auction firm, J. P. King's portfolio of property sales includes over a million acres of land, ranches and farms located throughout all 50 states. J.P. King Auction Company pioneered the use of auctions for land and luxury real estate and non-distressed clients. The firm has sold and closed billions of dollars' worth of property through more than 850 auction events.
The Alabama RLI is a 501c(6) non-profit organization created for land sales professionals dedicated to gaining knowledge, building relationships, and increasing business for members who broker, lease, sell, develop, and manage our most precious resource. RLI members strive to be the most knowledgeable and successful professionals in Alabama's rural land industry.