All Sold! J.P. King Auction Company Sells TVA Kingston Waterfront Properties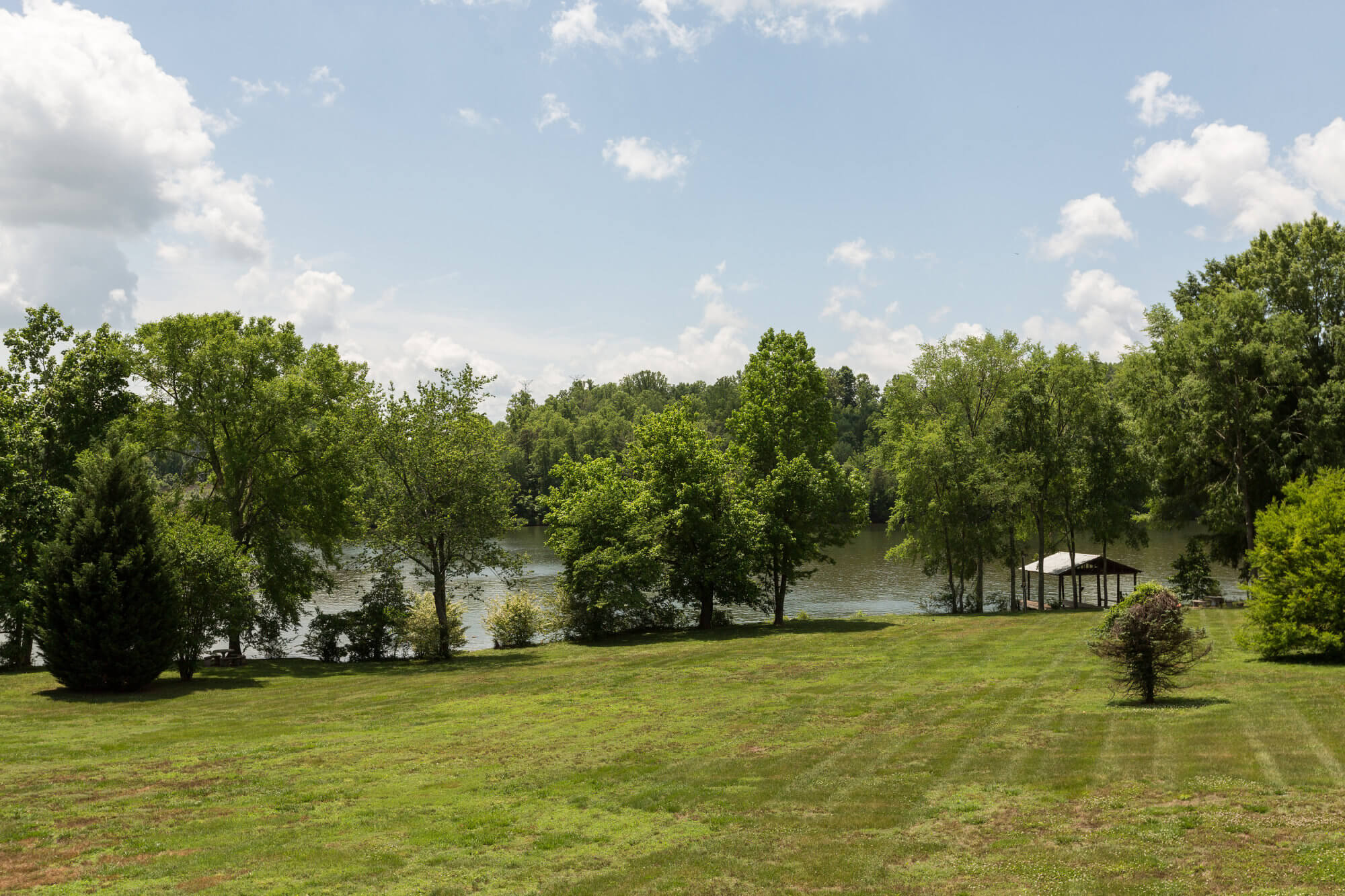 Kingston, TN (July 27, 2015) – Last Saturday, packed to overflowing, the J.P. King Auction Company auction tent at Emory River held bidders from nine states who purchased all 62 properties at absolute auction to total $9.183 million. They were there to buy back properties that the Tennessee Valley Authority (TVA) had purchased while conducting community restoration along the river.
An excited crowd of more than 600 people, with 277 registered to bid, enjoyed bar-b-que from the United Way while waiting for their desired property to come up for auction during the two plus hour auction event.
"I registered to bid and raised my paddle no less than three times but someone beat me every time to the high bid. I would like to commend and thank J.P. King Auction Company for a very successful auction," said Ron Woody, County Executive, Roan County. "We are appreciative of TVA for putting this property back on the county tax rolls. We think people will be very satisfied with their purchases of homes, lake lots and lakeview lots. The great advertising that J.P. King did of Kingston and Roan County, we hope, will also spur additional growth by individuals who saw how beautiful our community is and will come and make a residence here," Woody remarked.
During the six days of open houses prior to the auction, more than 300 tours were conducted. The homes range in size from approximately 1,600 square feet to 7,100 square feet, range from two to seven bedrooms, and offer various styles from rustic log cabin to stately executive homes. Some sites offer piers, docks, boat houses and more.
"TVA appreciates the positive response from the community and the strong attendance from such a wide nine state area for this auction. This Kingston properties auction is another step forward in our commitment to restoring the Emory River area to conditions as good as or better than before the spill and to restoring the area back to a neighborhood community," said Scott Brooks, TVA spokesperson.
"We are delighted that 62 properties are returned to the private sector in Kingston. Turnout and participation in this historic auction was impressive. Support from TVA, the local elected officials, the community, and brokers was excellent and we attribute a lot of the success of this auction to them," said Craig King, President and CEO, J.P. King Auction Company.
Following the 2008 Kingston ash spill, TVA committed to restoring the area to as good as or better than it was before the spill. TVA purchased these properties along Emory River Road because the sounds of heavy equipment and lights needed to support night time activities associated with the recovery were audible and visible to these nearby property owners. All major construction associated with the recovery was completed last year.