2020 National Land Summit Sponsored By J. P. King Auction Company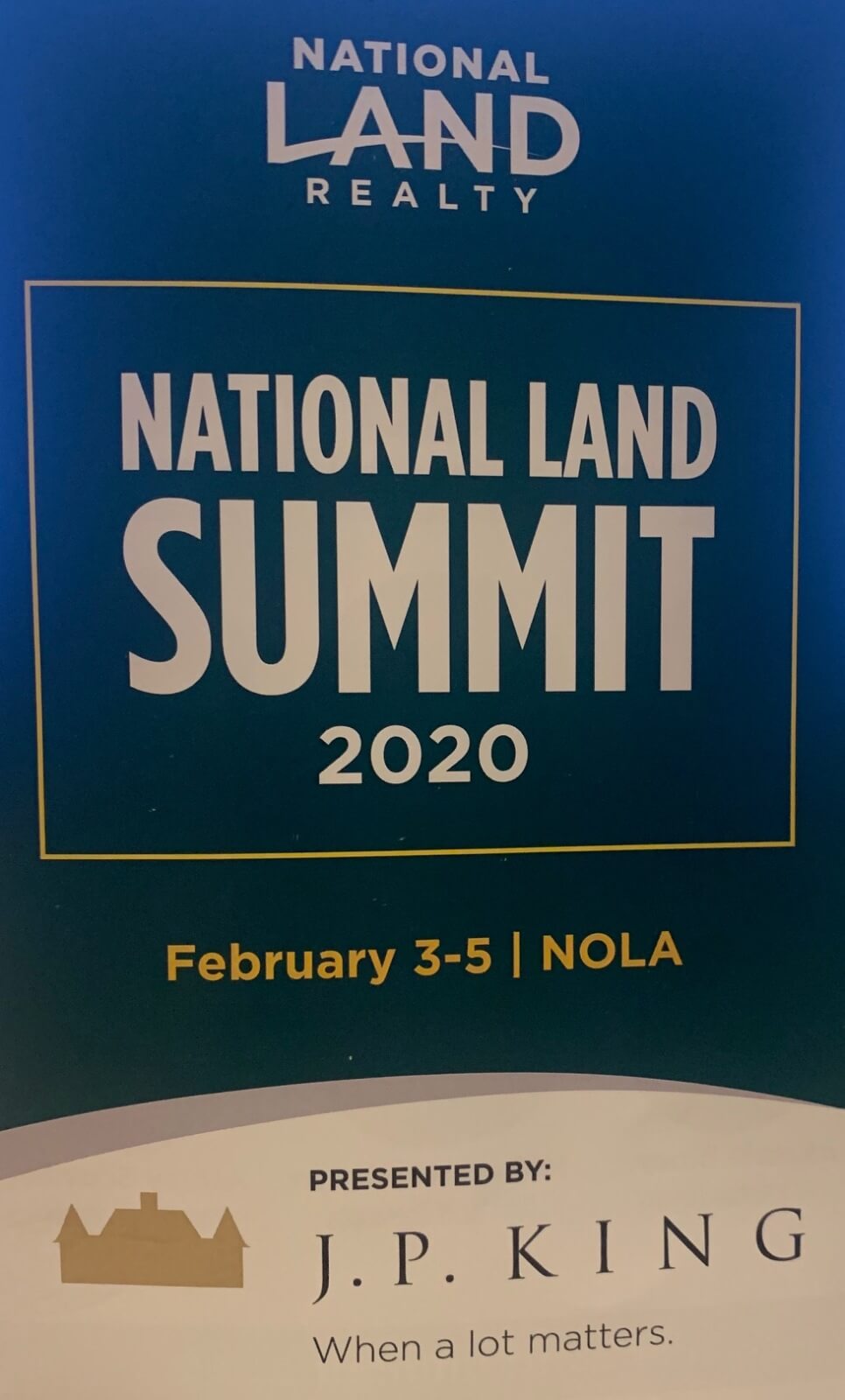 Last week, wrapped up the 2020 National Land Summit presented by National Land Realty. What an exciting event and a great opportunity to spend some time with our partners and fellow land professionals. This event took place from February 3rd – 5th in New Orleans. On behalf of J. P. King, Vice President of Sales, Steve Ellis and CEO & President J. Craig King were in attendance.
On Wednesday, nationally recognized economist and Director of Research at Culverhouse College of Commerce at the University of Alabama, K. C. Conway spoke on the Economic Outlook of 2020 and J. Craig King gave a presentation on selling real estate at auction.
National Land Realty Agents are always looking to provide the highest level of service to their clients and we are pleased to know that the auction process is one of those options. We had a great time at this year's event and are looking forward to working with National Land Realty in 2020!