North Dakota Commercial/Industrial Lots to Sell at J. P. King Auction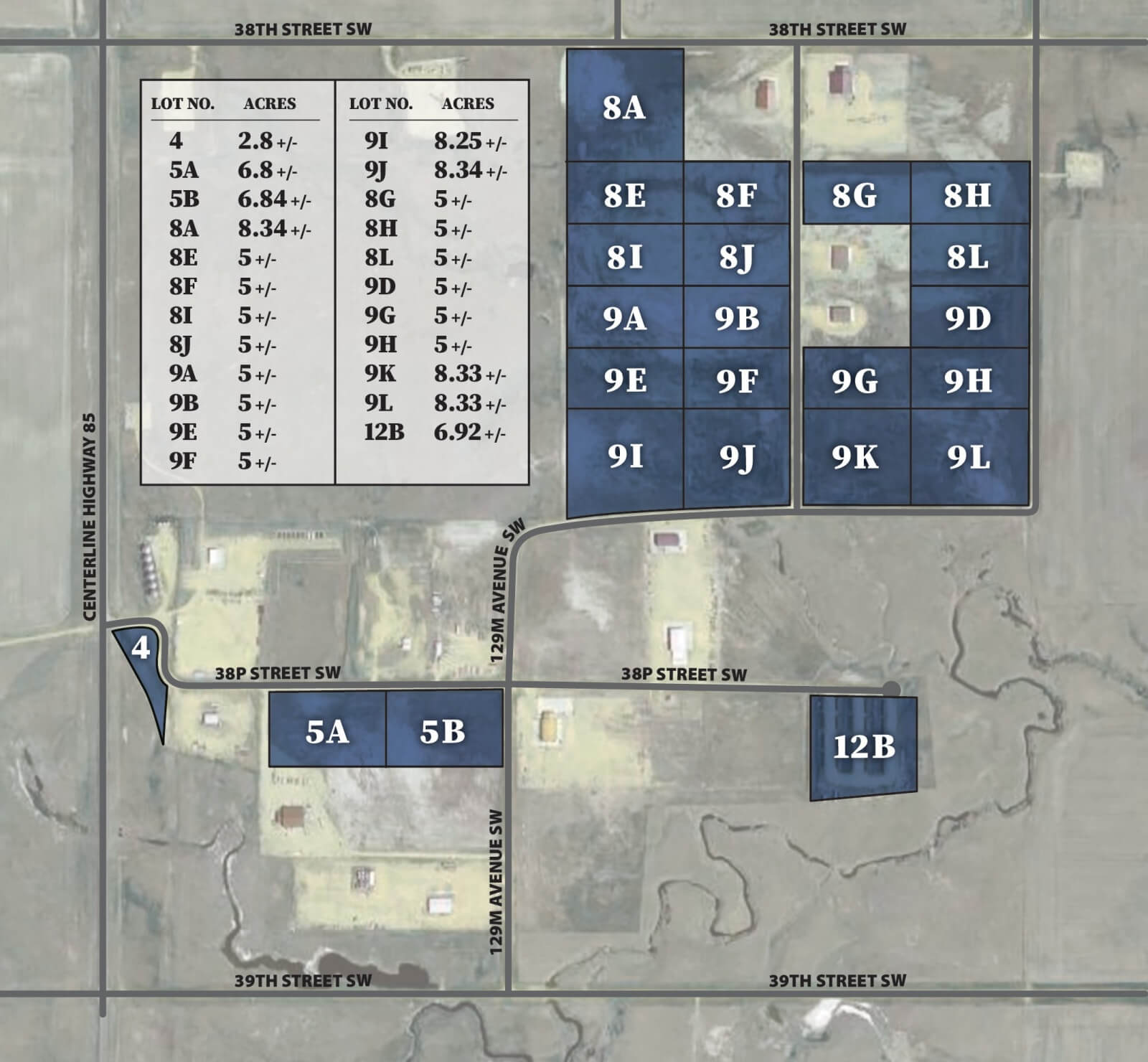 These desirable lots are located in Stark County, North Dakota ranging in size from 2+/- Acres to 8+/- Acres.
Situated just two miles south of I-94 and about 1.5 hours from Bismarck, these lots are fully developed with water and three-phase power available to each. This would be an excellent location for a commercial or industrial business who services oil refineries or related fields in the oil and gas industry.
Lot 12 B was the location of an RV park and has 20 hookups for RV/mobile homes.
Ideal Uses for Property:
Manufacturing
Heavy Equipment and Machinery
Storage
Trucking Facilities
Utility Buildings
Petroleum Storage Facility
Warehousing
Oilfield Service Business & Industry
These remaining lots are surrounded by manufacturing and maintenance businesses who support the local oil and gas industry.
Don't Miss This Opportunity To Buy a Great Lot at a Great Price!
Property Location:
Norwegian Creek Development
South of Bellfield, East of 85 on 38th Street SW
46.861534, -103.178187

Auction Location:
The auction will take place on January 28th, at 1:00 PM at the Astoria Hotel and Event Center. This is located at 363 15th Street W, Dickinson, ND 58601.
The Auction will begin at 1:00 PM (CT)
Registration will begin at 11:30 AM (CT)
Online Bidding will also be available. If you are interested in bidding online. Please contact our auction information office to register.
Brokers Welcome – 2% Commission Paid to Cooperating Brokers