Exploring Commercial Real Estate Investment Opportunities with J. P. King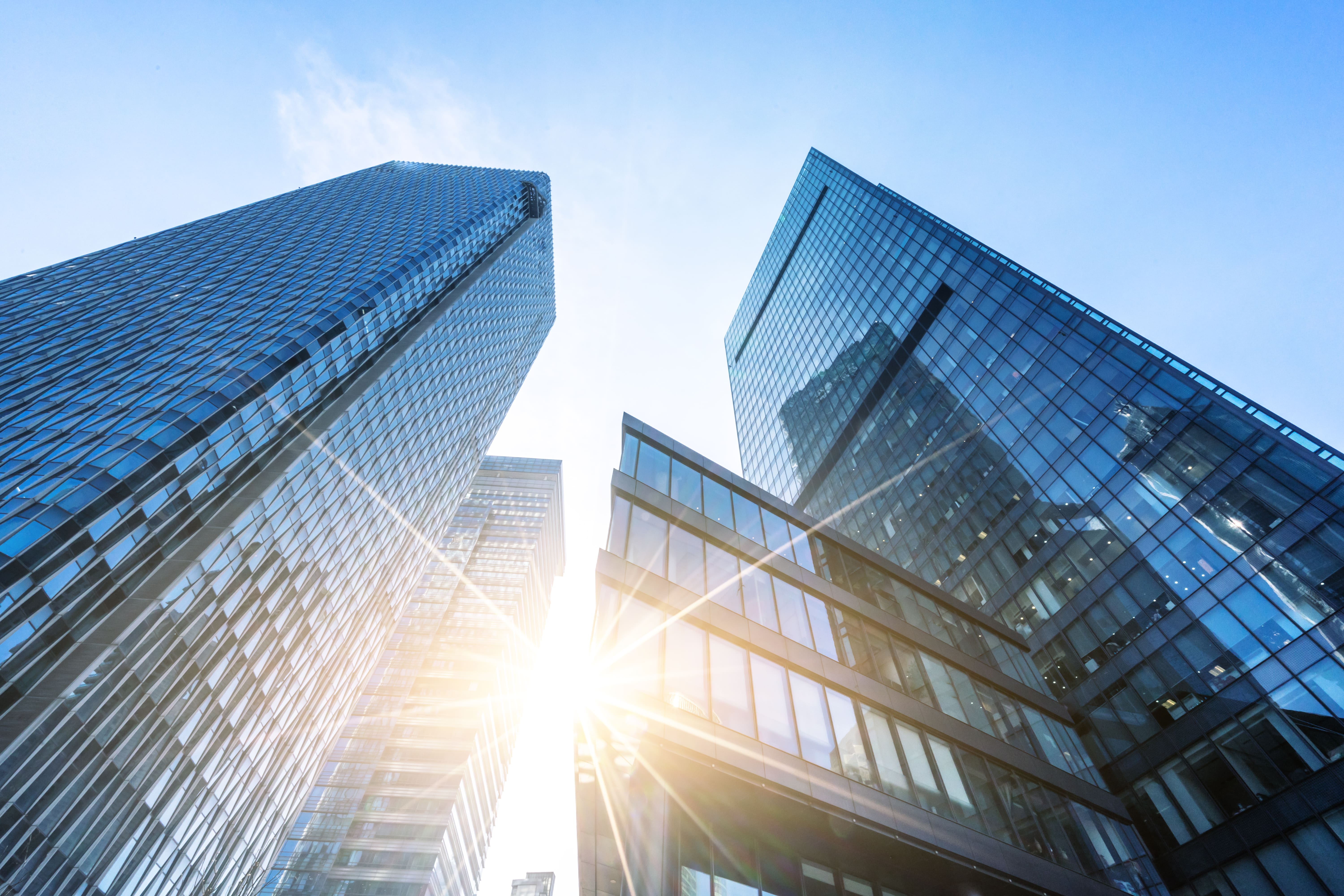 In this note, we'll be exploring some current opportunities in commercial real estate investing and the benefits this can offer investors. But before we get started, we're excited to announce a significant milestone in J.P. King's journey. Trey Perman, a seasoned expert in real estate investing and commercial real estate, has now joined our ranks. 
Our President, Craig King, shares a profound bond with Trey that dates back to the late '90s. Their families, once neighbors, forged a close-knit relationship that seamlessly interwove personal connection with professional collaboration. 
The Perman family, through their Perman Engineering company, played a pivotal role in J.P. King's evolution by providing essential survey services for properties and subdivisions in the Southeast.
This rich tapestry of shared history, dating back over decades, has laid the foundation for a seamless integration and a future marked by shared values and vision.
Trey's expertise will also unlock new opportunities for J.P. King and our clients, namely in the world of commercial real estate investment properties. Below, we draw on Trey's insights to explore some of the benefits of this unique asset class.
Navigating Today's Real Estate Investment Terrain
J.P. King has always been synonymous with luxury properties. But in an ever-evolving investment landscape and with the economic tide continually shifting, we recognize the importance of diversifying and adapting to meet new demands. As we chart this fresh course, Trey's distinctive insights have been priceless.
Trey's deep-rooted expertise, stemming from his background in real estate development and contracting, is particularly aligned with net lease properties, especially those linked with Dollar Tree and Family Dollar. His insights shed light on their resilience, especially during economic downturns. 
As Trey aptly puts it, "These assets often defy the traditional recession curve, proving invaluable during challenging economic phases. They're the perfect addition for a risk-averse portfolio, or to strike a balance in a portfolio with consistent, income-producing assets."
Acknowledging the power of diversification, we're steering our clientele towards exploring commercial investment properties alongside our signature residential offerings. 
The Benefits of Net Lease Properties
As Trey notes, net lease commercial properties like Family Dollar and Dollar Tree are known for their stability amidst economic fluctuations, making them an indispensable part of a well-rounded investment portfolio.
Here are some of the benefits these assets can offer investors:
Recession-Resistant Nature

: During economic downturns or recessions, consumers tend to tighten their budgets and "trade down," prioritizing essential goods over luxury items. Discount retailers like Family Dollar and Dollar Tree offer everyday necessities at lower prices, making them attractive to consumers seeking value for money. Consequently, these stores often experience sustained or even increased footfall during economic challenges.

Steady Revenue Stream

: Net lease agreements usually entail long-term contracts where the tenant (e.g., Family Dollar or Dollar Tree) agrees to pay not only the rent but also some, if not all, of the property's operating expenses. This ensures a consistent revenue stream for the property owner, with fewer unpredictable costs associated with property management.

Corporate Backing

: Many net lease commercial properties are backed by Fortune 500 companies or large corporations with strong credit ratings. This corporate guarantee minimizes the risk of default on lease payments, ensuring stability for investors even in uncertain economic times.

Low Management Obligations

: Net lease properties, particularly those on triple net leases, require the tenant (Family Dollar or Dollar Tree) to bear most of the property expenses, including maintenance, taxes, and insurance. This translates to fewer hands-on management duties for the owner and ensures that the asset remains relatively hassle-free.

Real Estate Appreciation

: Even as the rental income remains steady, the underlying real estate has the potential for appreciation over time. This dual benefit of stable cash flow coupled with potential property value growth offers a compelling investment proposition.
To visualize the resilience and performance of net lease properties, we can draw parallels with the broader real estate market. For example, while our focus isn't on real estate investment trusts (REITs) directly, the consistent outperformance of net lease REITs over the last three decades compared to other sectors underscores the inherent strengths of net lease properties. 
The chart below shows that net lease REITs were the best performing REIT sector over the last 3 decades, outperforming both residential and non-net lease retail REITs, largely due to the benefits above: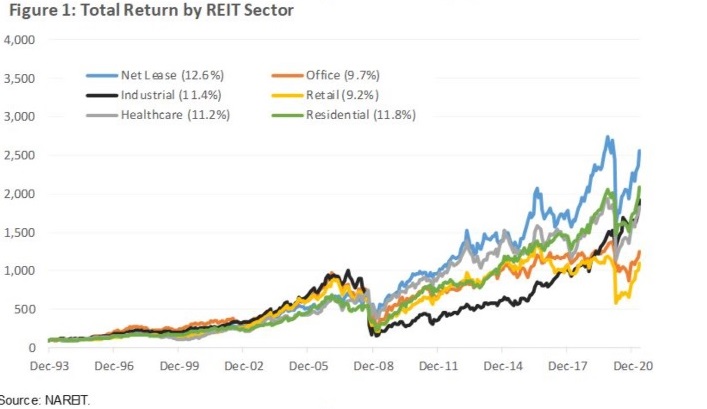 Trey's Vision for J. P. King's Investment Properties
Together with Trey's expertise, J.P. King has already set the wheels in motion to share this lucrative asset class with our clients. Five Family Dollar/Dollar Tree projects are currently under construction and listed on our website. These listings include comprehensive financial details, executive summaries, and other crucial information, ensuring potential buyers have access to every piece of the puzzle, including current cap rates. 
We are committed to providing our clients with opportunities to capture the full value of their investments. That's why listings often go live even before construction is completed.
"We do our best to list these properties early, whether that's mid-construction or pre-construction, so the buyer can capture the full value of the lease, and all the future revenue and income is captured for the full 10 year term," Trey stated.  
Stay tuned for more updates as we explore the world of investment opportunities alongside Trey Perman, a valuable addition to the J. P. King team. Together, we'll continue to chart a path toward success and unlock new horizons in the real estate and investment arena.
In the meantime, you can see the new commercial investment properties we've listed by clicking here.