High Density Apple Orchard on 1354 Acres Going to Auction in December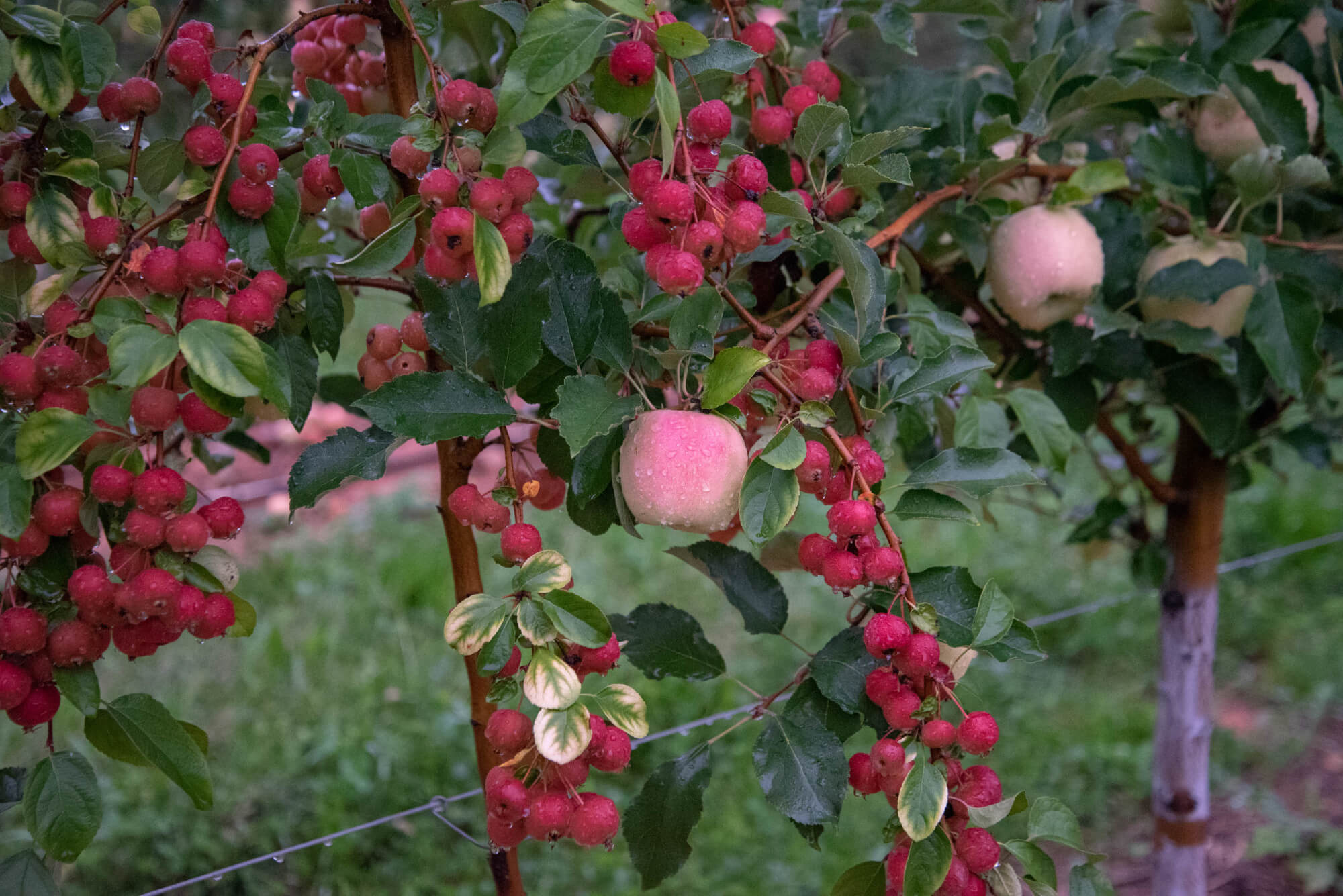 7K Farms is comprised of 1345+/- acres of gently rolling farmland in the Piedmont of Virginia, it includes a 65+/- acre lake, a spacious primary residence, several staff and managers homes, barns, seasonal workers' quarters and over 300+/- planted acres of apple orchard.
The property is almost entirely surrounded by wooded buffer areas, and adjoining farmland with gorgeous mountain views in the distance, offering a peaceful and private retreat. Abundant wildlife including migratory birds, deer and wild turkey plus excellent fishing on the private lake make this an outdoor recreation paradise.
Located within the estate is a producing, high density apple orchard consisting of over 308,000 apple trees planted to the five varieties: Buckeye Gala, Aztec Fuji, Vista Fuji, Pink Lady and Honey Crisp. The orchard is positioned for success because it currently produces top quality fruit for the fresh market, early entry into the Eastern market and significant opportunities for expansion and diversification exist.
The many improvements to the property include; covered fruit loading and staging area with concrete loading docks, well maintained road system, two orchard rite frost protection wind machines, four wells for irrigation, state of the art drip irrigation systems, orchard trellises and 8 foot game fencing surrounding the entire planted acreage.
The farm is equipped with all the necessary and top of the line tractors, implements, sprayers, and related equipment necessary for management of the orchard and surrounding property.
In addition to apples, the potential exists for high quality wine grape cultivation, other tree fruit, blueberries, and vegetable production. With the close proximity to Lynchburg and other nearby destinations, there are opportunities for agri-tourism, eco-tourism and special events hosting. With plenty of acreage to expand and potential for a vineyard, winery, cidery or micro-brewery and so much more, this is truly a one of a kind offer.
This property auction will take place onsite at 11 AM on Tuesday, December 11th.