Piedra Springs Ranch Sells at J. P. King Auction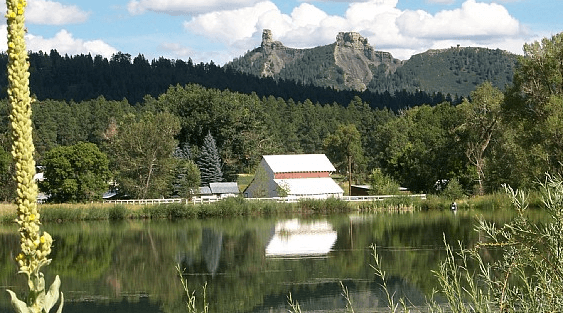 BAYFIELD, Colo. — A 242-acre ranch with frontage on the Piedra River and Yellow Jacket Creek sold at a real estate auction today, conducted by J. P. King Auction Company. The buyer was represented by Mark Espoy with Jim Smith Realty in Pagosa Springs.
The sale of the Piedra Springs Ranch is one of 25 auction events the company has held in Colorado since 2003, with an average sale price of $4.3 million. The property's marketing campaign drew 4,790 Web hits and interest from eight states. J. P. King gave property tours to seven individuals throughout the campaign.
Mr. Sam AlDabbagh owned the Piedra Springs Ranch for 20 years before choosing to sell at auction. Having sold another property through J. P. King in 2007 — the AlDabbagh Equestrian Ranch in Murrieta, Calif., sold for $7.7 million — Mr. AlDabbagh said he chose the auction process again because "it's a quick and painless process that has brought me just as much money as if I had sold through a private party."
The Piedra Springs Ranch borders the San Juan National Forest and has views of Chimney Rock. With over a mile of river frontage, Mr. AlDabbagh and his family used the property primarily for hunting and training horses, but said that all of the ranch's surroundings open it up to limitless outdoor recreation.