Paragon Jewel Estate Sells at Auction Through J. P. King Auction Company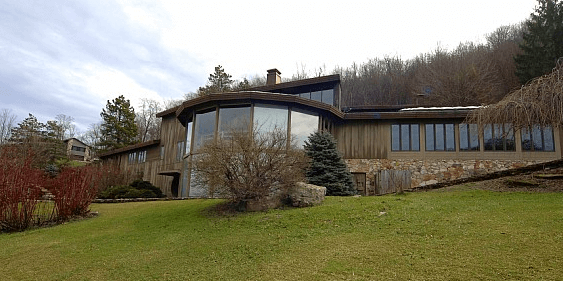 BLUEFIELD, W.V. – The Paragon Jewel Estate, a mountaintop, five-bedroom home on 30 acres in Bluefield, W.V., sold at an auction event today attended by 25 attendants and nine registered bidders. Owned by Ohio Valley Bank Company, the 14,000-square-foot estate was marketed and sold at an absolute auction by J. P. King Auction Company.
In the five-day touring period prior to the auction, 40 interested parties visited the home, with prospective buyers from nine states. The property had nearly 4,000 hits on J. P. King's website.
The high bidder at today's auction was James Ramey, who owns several car dealerships in the Bluefield area. Represented by Sara Baker and Mike Tyree of Century 21 Realty in Bluefield, Ramey intends to renovate the home and add it to his real estate portfolio.
Rich Mahan with Ohio Valley Bank Company said he had been familiar with J. P. King for a number of years prior to hiring them to sell the estate and was confident the company was the best for the job. With the auction price exceeding his expectations, he was quick to recommend the nation's most experienced real estate auction company.
"They were extremely thorough, very professional and very conscientious," Mahan said. "They did the best job possible in marketing this property across several states and in the local region, and we would recommend them to anyone who wants a high-quality auction."
Paragon Jewel Estate features panoramic, mountaintop views with floor-to-ceiling windows in the dining room and living room. The living room has a double-sided stone fireplace and an underwater view to the home's second-story, 38-foot, indoor pool, which is accompanied by a hot tub and sauna.
With five bedrooms and seven bathrooms, the home also includes a master bedroom with a private balcony and his-and-hers closets and bathrooms. Sitting at the peak of its 30 acres, the estate is located in the midst of Bluefield's recreation and charm, while also featuring its own recreational opportunities with an indoor basketball and racquetball court.
About J. P. King: J. P. King Auction Company specializes in high-value properties such as luxury homes, condominiums, land and ranches. The company has marketed properties in all 50 states and six countries. Next week, J. P. King will sell the Preswick Estate at Plantation Bay in Ormond Beach, Florida. The home is owned by restauranteur, inventor and philanthropist Gale Lemerand.