Land and Farm Specialist Todd Akridge Joins the J.P. King Team
Forecasting Increasing Opportunities in Farm Auctions for 2017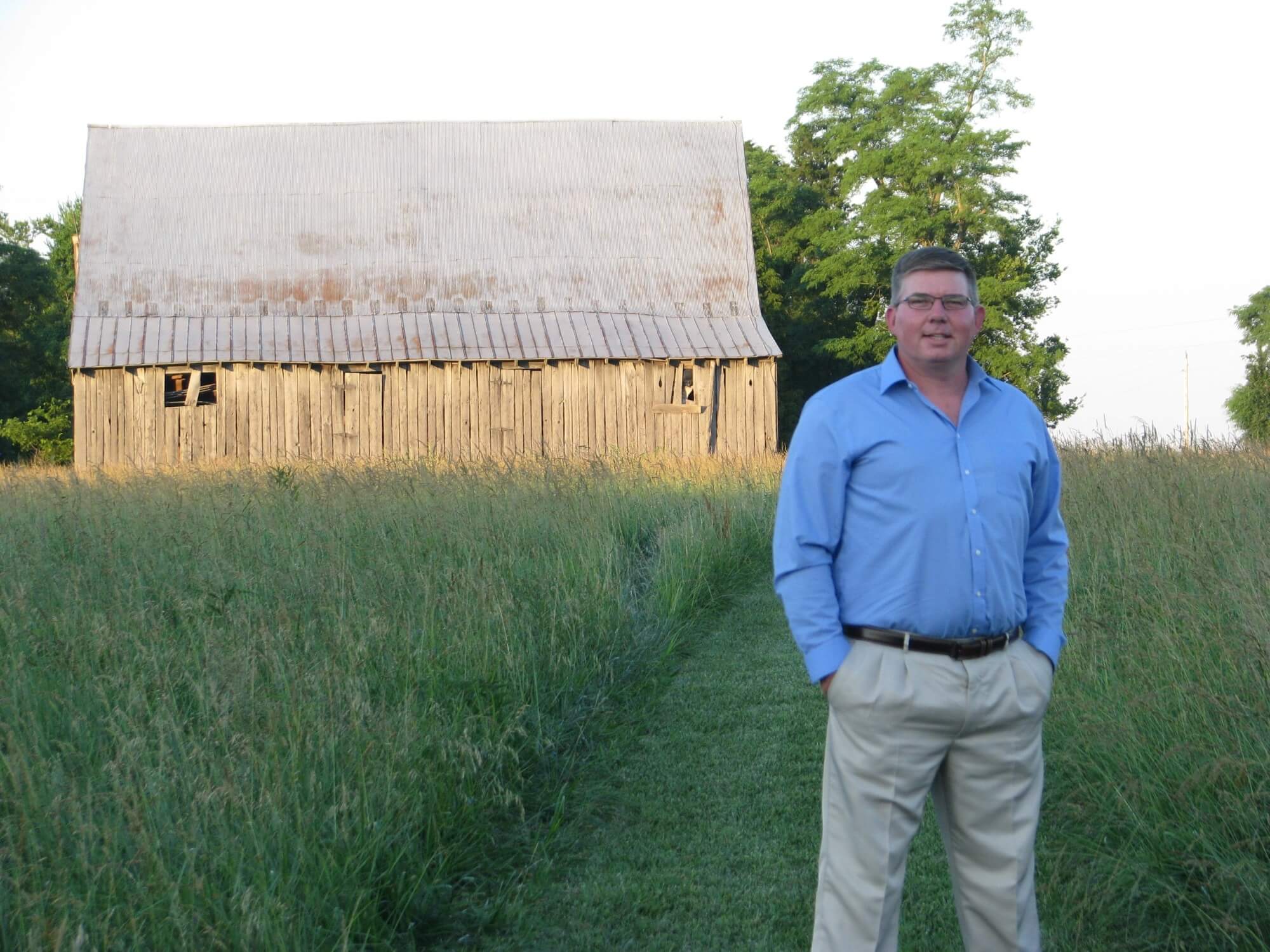 (Hardinsburg, KY) – J.P. King Auction Company is pleased to announce that Todd Akridge has joined the premier real estate auction firm as an Auction Marketing Specialist.
Akridge brings almost 20 years of experience in the auction business, and has sold land, farms, estates, and recreational properties throughout the Midwest. Land and farms are his passion and he has grown up around auctions in his home state of Kentucky. Akridge also has a Master Cattleman designation from the University of Kentucky College of Agriculture, and resides on his family 325 acre beef cattle farm, Akridge Farms.
"I have followed J.P. King for decades, especially since they sold by auction one of the most famous horse farms in history, Calumet Farms in Lexington. With the auction process, I feel the seller is not limiting himself. You start working forward, not backward on the price at an auction. An auction opens the property to more potential buyers, and creates a sense of urgency and transparency. As a real estate agent as well as a cattleman, the integrity that J.P. King brings to land and farm auctions is very important to me," said Todd Akridge.
A member of both the Kentucky and the Indiana Board of Auctioneers, Todd Akridge is also a Certified Estate Specialist with the National Auctioneers Association. Akridge holds a license with the Kentucky Real Estate Commission and a Crop Insurance Adjustor license with the Kentucky Department of Insurance. He is accredited by the Crop Adjustor Proficiency Program (CAPP) through the National Crop Insurance Services, a nationwide nonprofit trade association. He holds a bachelor's degree in business administration from Campbellsville University.
"Todd Akridge is outstanding in his knowledge of the Midwest land and farm real estate market. His auctioneering expertise combined with his various accreditations and certifications in real estate makes him a great fit for J.P. King. We are delighted to bring him on board, and look forward to continuing our long relationship in Kentucky and the Midwest with land and farm buyers and sellers," said Craig King, President and CEO, J.P. King Auction Company.