J P King Auction Company Sells Collin County Ranch Estate at Auction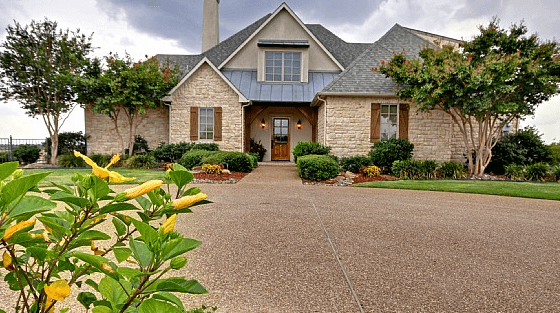 With 34 property tours in a 10-day period, J. P. King Auction Company conducted an absolute auction to sell the Collin County Ranch Estate, where 14 bidders registered to bid on the home.
CELINA — In Celina on Thursday, J. P. King Auction Company sold the Collin County Ranch Estate at a real estate auction. With no minimums and no reserves, the auction brought 14 registered bidders from Texas and Wyoming to compete for the home.
Dr. Steve Watson began looking into the auction process to sell his home after it had been on the market for four years. Last listed at $1.2 million, Thursday's auction brought 85 percent of his last ask price with a marketing campaign that included 34 property tours and over 13,000 website hits.
"J. P. King did great," Dr. Watson said. "They prepared us for the turnout we would have and delivered the results they promised. After four years of trying to sell our home, we wish we had found J. P. King sooner to help us with the process. We're very pleased."
The Collin County Ranch Estate is a three-bedroom, 3.5-bath home situated on 80 acres on one of the highest elevations in Celina. Its panoramic views and swimming pool, along with the area's award-winning school districts and athletic programs were draws for potential buyers.
Nearly 100 potential bidders went through the due diligence process through J. P. King before the final 14 registered bidders arrived for auction day. Interest came from Louisiana, Nebraska, New Mexico, Texas and Wyoming.
"Being able to reassure a seller that, even after four years of trying to sell a home, there's still a large market of interested buyers ready to not only buy, but to also compete for their home is gratifying," said Craig King, president and CEO of J. P. King Auction Company. "A national marketing campaign brought 34 property tours through the home in 10 days and ultimately brought a price at auction that our seller was very pleased with."